Big George Brock is a native of Grenada MS, who grew up near Clarksdale, doing the hard field work that was the only employment opportunity for many residents of this agricultural area. In the 2006 film "Hard Times" he visits plantations where he worked and describes how hard picking cotton was.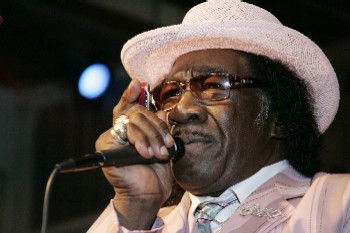 Brock started playing harmonica as a child, and in his teens started to perfrom on weekends. The area was a place where, Brock says, "The blues grew like grass out of the ground." Those are the kinds of places where musicians acquire the magical ability to sing the blues — and where they leave for better opportunities of any other sort.
Brock moved to St. Louis as a young man, and operated several blues clubs. He fronted a band that held down a regular gig for many years at a club called Climmie's Western Inn. He has played with many of the "names" in blues, like Muddy Waters, Albert King, Little Milton, and Jimmy Reed, but his own bands have been his major interest. Asked why business was dropping off for blues clubs in the 2012 film "We Juke Up In Here," Brock replied, "Casinos stopped a lot of business."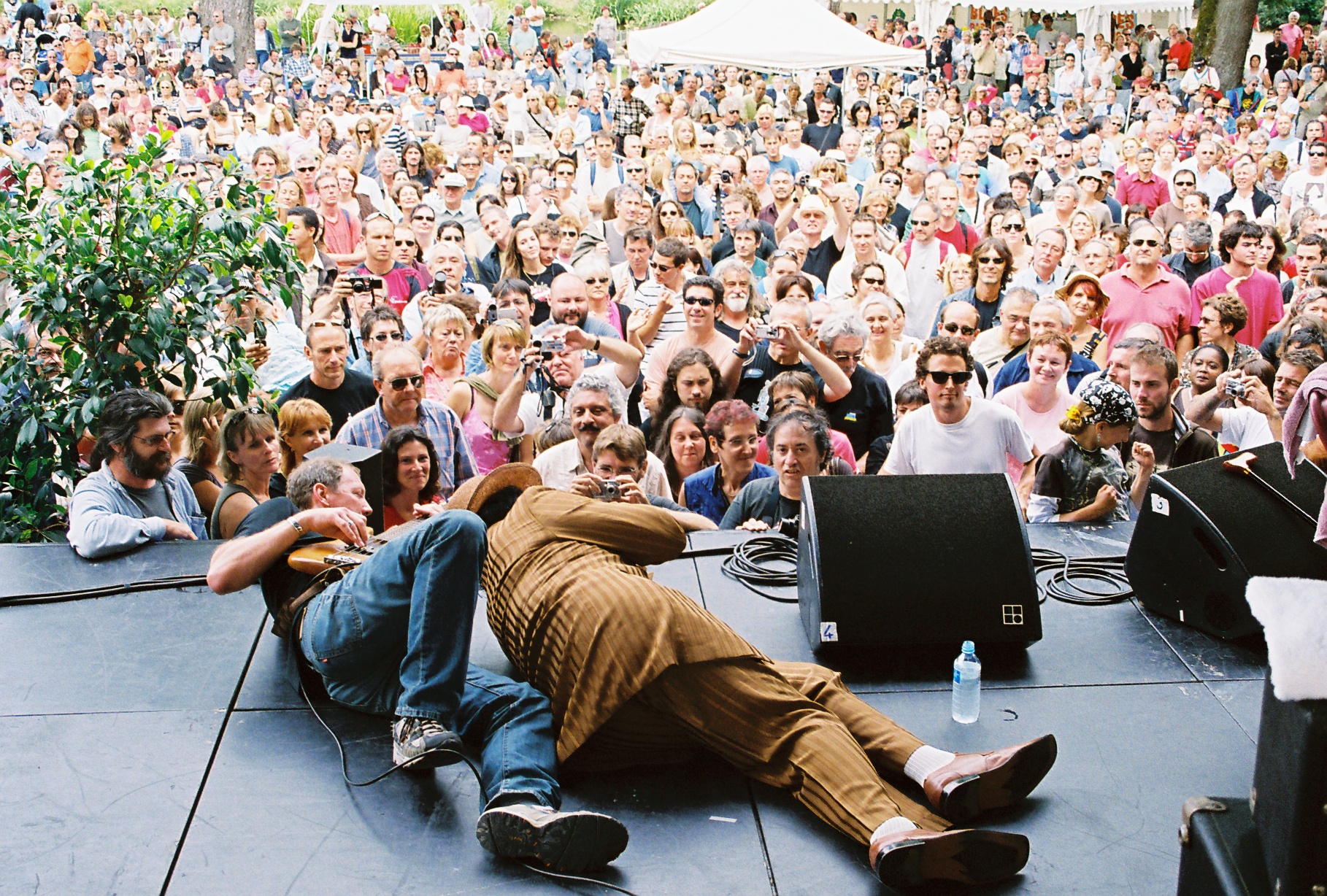 Brock often wears flashy and colorful suits and hats at shows. He is a passionate and convincing singer and harp player who has recorded five CDs. He also cut the title song for the film "M For Mississippi: A Road Trip Through The Birthplace Of The Blues."
Brock's blues is gritty and raw, the musical diamond in the rough that great country blues can be at its best.
{ 1 comment }